Lalita Classes is a focused organization offering tutorial classes with the main aim of enhancing the students potential by integrated approach of learning.
We are a Foreign language Institute teaching languages like German, Spanish, Russian, Japanese, French, Arabic and Chinese. 
We are located in Dombivli. We help and guide students towards a successful career.
Lalita Classes faculty always strives to be a successful mentor of the students with their vast relevant experience in educational field by innovative teaching methods.
When you need to learn a foreign language , this is the right place.
We Teach All Major Languages
Why Learn European Languages?
Europe is a continent with many countries (about 50) and almost each country has its own language, known as the national language. Some countries have even more than one national language.
Why Learn Asian Languages?
The interest in Eastern languages such as Chinese, Japanese are growing: according to data made public by My Oxford English, Japanese is spoken by about 122 million people, and Mandarin by 1200 million.
Do you have any questions? or want some help from us. Don't hesitate, feel free to call us.
How LFLC Stands out from competition
Your Thoughts Are Beautiful, A Good Handwriting helps noticing them.
International Certification
We also prepare our students for following International Certificate Exams.
DELF – French
DELE – Spanish
JLPT – Japanese
HSK – Mandarin
GOETHE – German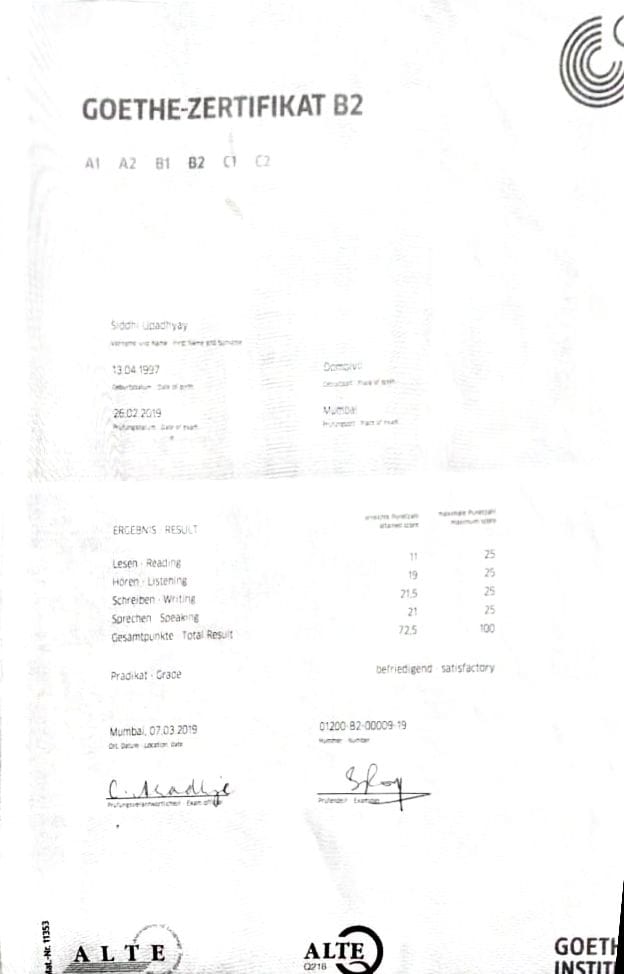 We have promised and delivered
Trusted by 100s of Satisfied Students
LFLC is recommended and 5 * reviewed by hundreds of students on all the major platforms like Urban Pro, Justdial, Sulekha and Google.
So what are you waiting for? join our specially crafted language courses as per your requirements, whether it's for better career opportunities or for education in foreign countries, you can trust us.
Let's hear what our students have to say
Chinmay Puranik
German A1
"I have loved this class. Appearing for A1 and confident of passing. Audio video support and great coaching, besides preparing for exams they teach to talk which is very important. Thank you Lalita classes ""
Shreya
Spanish B2
"Excellent teaching method!! Best institute to learn a foreign language in Dombivli. Effective courses. Enjoyed learning here!!
Abhinay JK
German A2
Thanks to Lalita classes, I have cleared A1 level of German language with 90 points….They helped me a lot & I am glad to be a part of them.l am now appearing for A2. Audio & Video support proved to be very helpful. I could hear and see the natives speaking. Again. Thanks to them. "